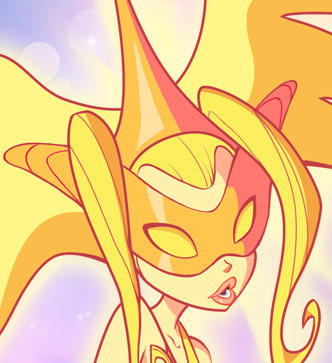 Daphne is Bloom's older sister, and the daughter of King Oritel and Queen Marion. Before she was destroyed by the Ancestral Witches when they came after her kingdom of Domino, she was regarded as an extremely powerful fairy. As the original holder of the Dragon Fire, she transferred her power to Bloom before sending her down to Earth to save her from the evil witches. Daphne's spirit now lives on as a Nymph, and though she's bound to the bottom of Lake Roccaluce in Magix, her love for Bloom always keeps her close by.? Daphne is voiced by actress and singer,? Liz Gillies. Liz plays Jade on Victorious, but she's also known for her role as Lucy in the Broadway hit musical play, 13. Additionally, she is the lead singer for the Winx Club theme song, "We Are Believix".!
Ad blocker interference detected!
Wikia is a free-to-use site that makes money from advertising. We have a modified experience for viewers using ad blockers

Wikia is not accessible if you've made further modifications. Remove the custom ad blocker rule(s) and the page will load as expected.