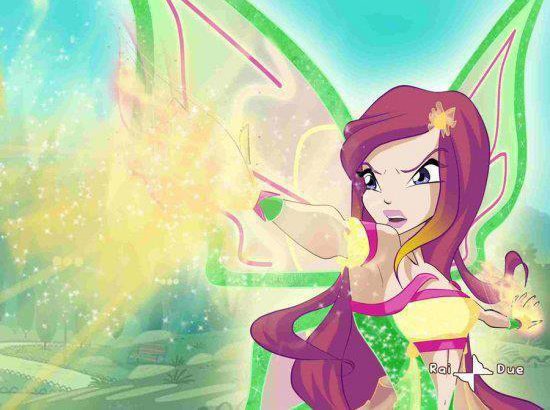 Roxy is from Bloom's hometown of Gardenia, and she's one tough cookie! Although her caring nature and love for animals makes her the perfect Fairy of Animals, she has no problem sticking up for herself whenever she needs to. She's the last fairy from Earth and joins the Club after the Wizards of the Black Circle threatened to come after her. Although a bit hesitant at first, Roxy ends up leaving Earth to go to Alfea college and learn more about her powers thanks to her new found friends.
Ad blocker interference detected!
Wikia is a free-to-use site that makes money from advertising. We have a modified experience for viewers using ad blockers

Wikia is not accessible if you've made further modifications. Remove the custom ad blocker rule(s) and the page will load as expected.