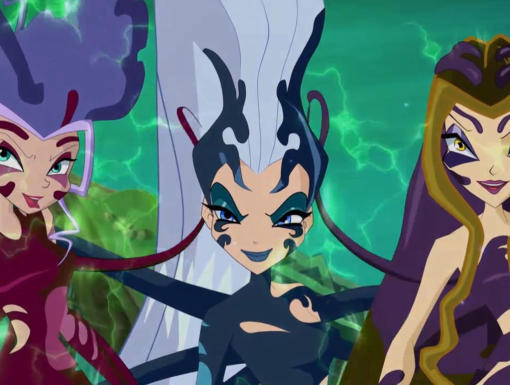 The Trix are a group of evil witches that give magic a bad name. It's the job of the Winx Club to stop this trio of villainous sisters from destroying the Magic Dimension with their wicked ways. Icy is the chilly leader of the Trix, who will stop at nothing to destroy Bloom and rule the universe. Her followers, Darcy and Stormy, are no better. These girls are pretty powerful when it comes to casting evil spells, but they're still no match for the Winx!
Ad blocker interference detected!
Wikia is a free-to-use site that makes money from advertising. We have a modified experience for viewers using ad blockers

Wikia is not accessible if you've made further modifications. Remove the custom ad blocker rule(s) and the page will load as expected.